Annex Media was officially incorporated in 2007 – though it dates back in concept as far back as 2003. What started as a love for creating GIF cartoons turned into a passion for film and video, beginning with our first official release and Canada's first winter surf feature; The Team in 2004.
A NEW KIND OF PRODUCTION COMPANY IN A NEW ERA OF DIGITAL MEDIA
In the decade since, Annex has dabbled in a little bit of everything from feature film (Salvador's Deli, 2007) to sport, documentary, music video and commercial production. We have evolved into a new kind of production company in a new era of digital media where a lot of lines begin to blur. Yesterday we believed in the power of the internet to share visual stories. Today we believe video production is equal parts computer programming as it is camera talent. Tomorrow we believe that as more technologies converge together, creative visualizations will be more interactive and will require more diversified knowledge of different fields. This is why we are investing today not only in new kinds of camera platforms (Aerial, 3D, 360/VR, etc.) but also new ways to experience video and interact with computers (VR, Motion Capture, Brainwave/EEG, Coding, etc.).
Since day one we have recognized that accessible technology has and will continue to allow people to experience visual storytelling and content like never before. As digital media becomes part of our daily lives we remain committed to providing affordable and progressive solutions to anyone in need.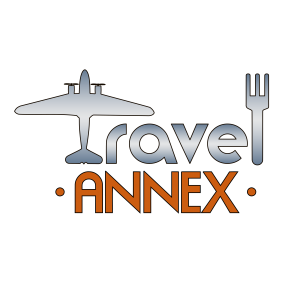 TRAVEL ANNEX – OUR ANSWER TO SOCIAL MEDIA
We took our time when facing the question of how to position ourselves on social media platforms. After years of serving clients who are developing content exclusively for online/digital use at an increasing rate, a few things became apparent; more people require digital video production, but they are not understanding how to deploy their content effectively. The bigger picture is that not every brand needs to have an active social media presence. People don't need daily updates about what's happening at the muffler shop, and when that muffler shop shares a video with their following of 46 people, it won't get many views. What does work is deploying your content on an influential platform with lots of followers and subscribers – ensuring you get the value out of your content. For most this is easier said than done, this is why we created Travel Annex; an online travel channel and social media platform where we did all the work of building up a subscriber following. We document some of the best places in the world to go, stay and eat, and with over a quarter million subscribers generating over a million views a year, not only can we document your business or bring your vision to life; we can help it get seen too.
CURRENT AND PREVIOUS CLIENTS, BRANDS AND PARTNERS THAT WE'VE WORKED WITH: